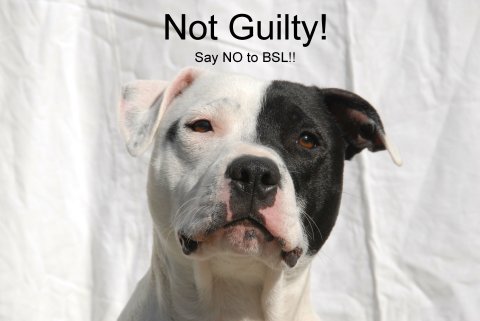 Find us on Facebook
We assist with legal cases and operate several telephone helplines which are in constant daily demand along with our email service.
We admin a busy Facebook page and operate over other social networking platforms providing factual information, advice and news.
We organise peaceful campaign and awareness initiatives to lobby for a repeal of breed specific legislation and raise awareness on 'dog law' and related issues to policy makers, politicians, other organisations, public bodies, professionals and the public.
We spread awareness to the public regarding the unfairness, injustice and failure of Breed Specific Legislation as well as responsibilities under other laws relating to dogs.
We tirelessly fundraise, run our eBay shop, organise merchandise, auctions and raffles which enable DDA Watch to continue assisting dogs and families in need.
DDA Watch actively promotes responsible dog ownership and education.

DDA Watch Ltd is a not-for-profit company, registered in England & Wales, registration number 7393352.
Care has been taken to ensure that our information is correct. The information and advice given by DDA Watch is for general purposes and is intended for guidance only, it does not constitute legal advice. The information and opinions expressed should not be relied on or used as a substitute for legal advice, if you require details concerning your rights, legal advice or find yourself affected by legislation it is recommended that you seek professional legal advice. 
Information given is for England and Wales only. Legislation in Scotland and N.Ireland may differ.